Vegas - Part 2: Blackhat 2015 posted August 2015
Vendors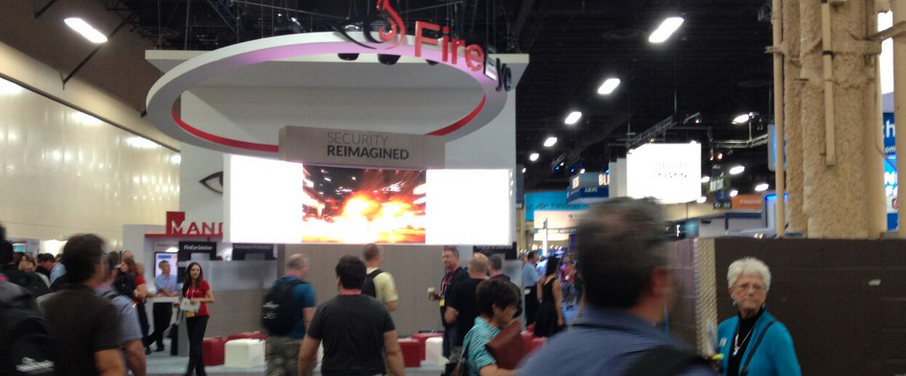 Blackhat is famously known for its vendor's room. A huge space where vendors knock themselves over to hand you their free goodies. There is also a "career fair" with a few tables where people are mostly interrested in hiring you contrarily to the other booths were people try to sell you something.
It was an excellent opportunity for me — coming from France and knowing close to 0 company names — to learn a lot about the field and who was a big actor there. I rapidly started recolting company names. Fireeye, Rapid7, Mandiant, Trustwave, Splunk... no I'm not paid to write that.
I also spent a few hours just recolting swag, just because I have an addictive personality. The number of stands giving away Tshirts was... impressive to say the least.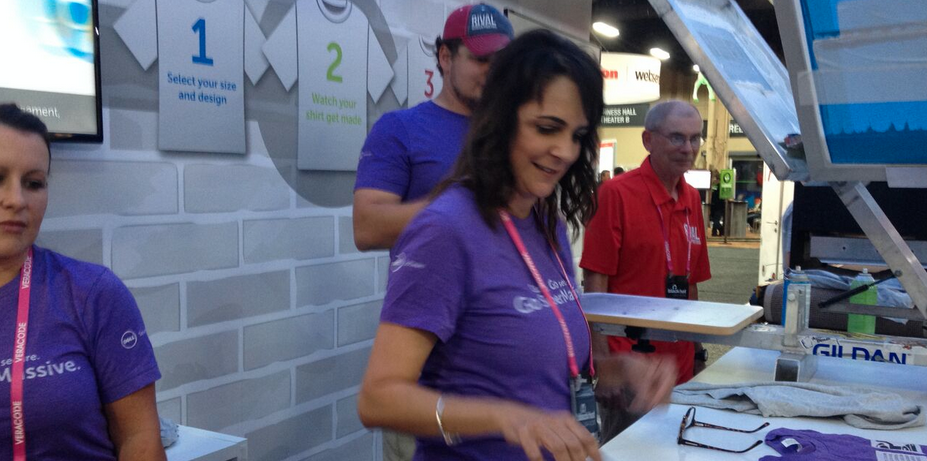 The RSA booth had an Oculus Rift demo, but it was disapointing and I wasted my time there staring at the emptiness of RSA's soul. I should have taken the clue seeing people taking off their headset making faces. I felt like with a better demo and controllers the execution would have been better, but after having tried the HTC Vive (see my blogpost), the competitor from valve and HTC, it's hard to be impressed by the Rift.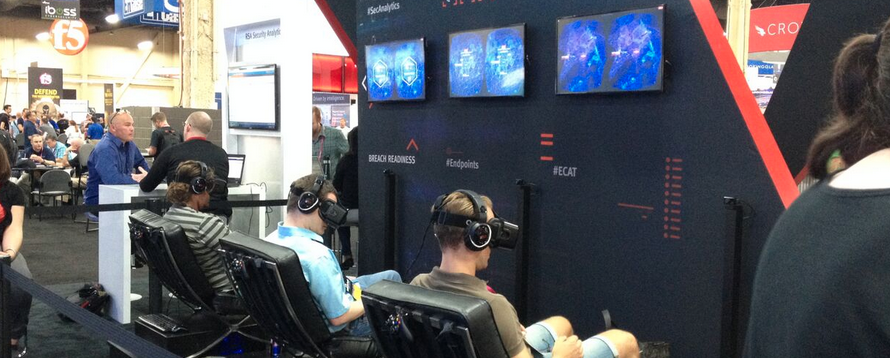 I saw people wining fitbit smartwatches, 50$ amazon coupon (damn you Jason!) and bluetooth speakers...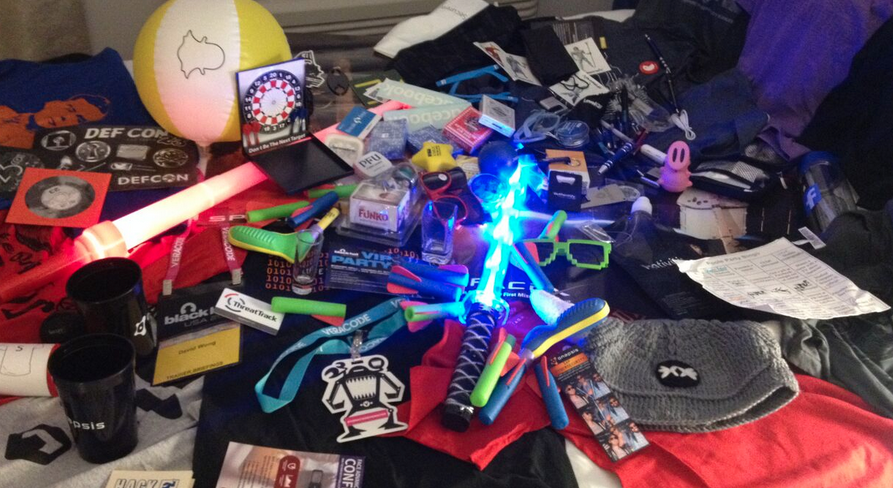 The whole thing is just entertainment if you're not trying to buy anything. There are raffles, games, and also after a certain hour... you get free beers (and even hard liquor at the Microsoft bar, but shhhh). And I didn't tell you about the cheese buffet, the baked-in-front-of-you cookies, the cupcakes everywhere, the... oh my!

Arsenal
I feel like I should mention Arsenal, although I didn't take part in it at all. From what I understood it's like briefings but for presenting a tool. Some people only swear by that but I felt like I would waste time trying to understand a tool I might have no use for.
Networking and Parties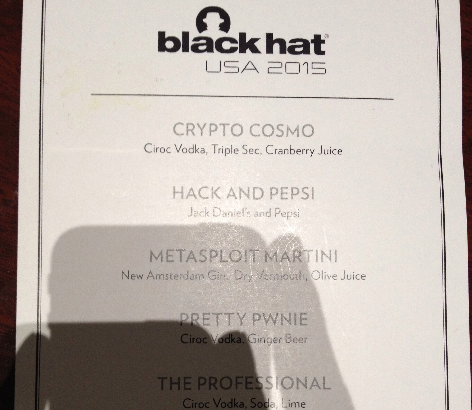 The best thing I did while there was to attend the different parties. It's usualy short, like 2 hours, and you get free booze and sometimes free food. You get to meet a lot of cool people too.
If I had to re-do it I would avoid these loud parties though, they were nice as I got to see what big clubs in Vegas look like. But the music is often too loud and the bars so crowded that you end up doing nothing and talking to no one.
The trainer's party was the nicest I attended (but you need to be a trainer, speaker, etc...), Rapid7's was the most impressive.
Protip: always take the card that is inside your badge with you, you might get bounced if you don't show up with it since they always want to scan your badge.