''This destroyes the RSA cryptosystem'' posted March 2021
Schnorr just released a new paper Fast Factoring Integers by SVP Algorithms with the words "This destroyes the RSA cryptosystem." (spelling included) in the abstract.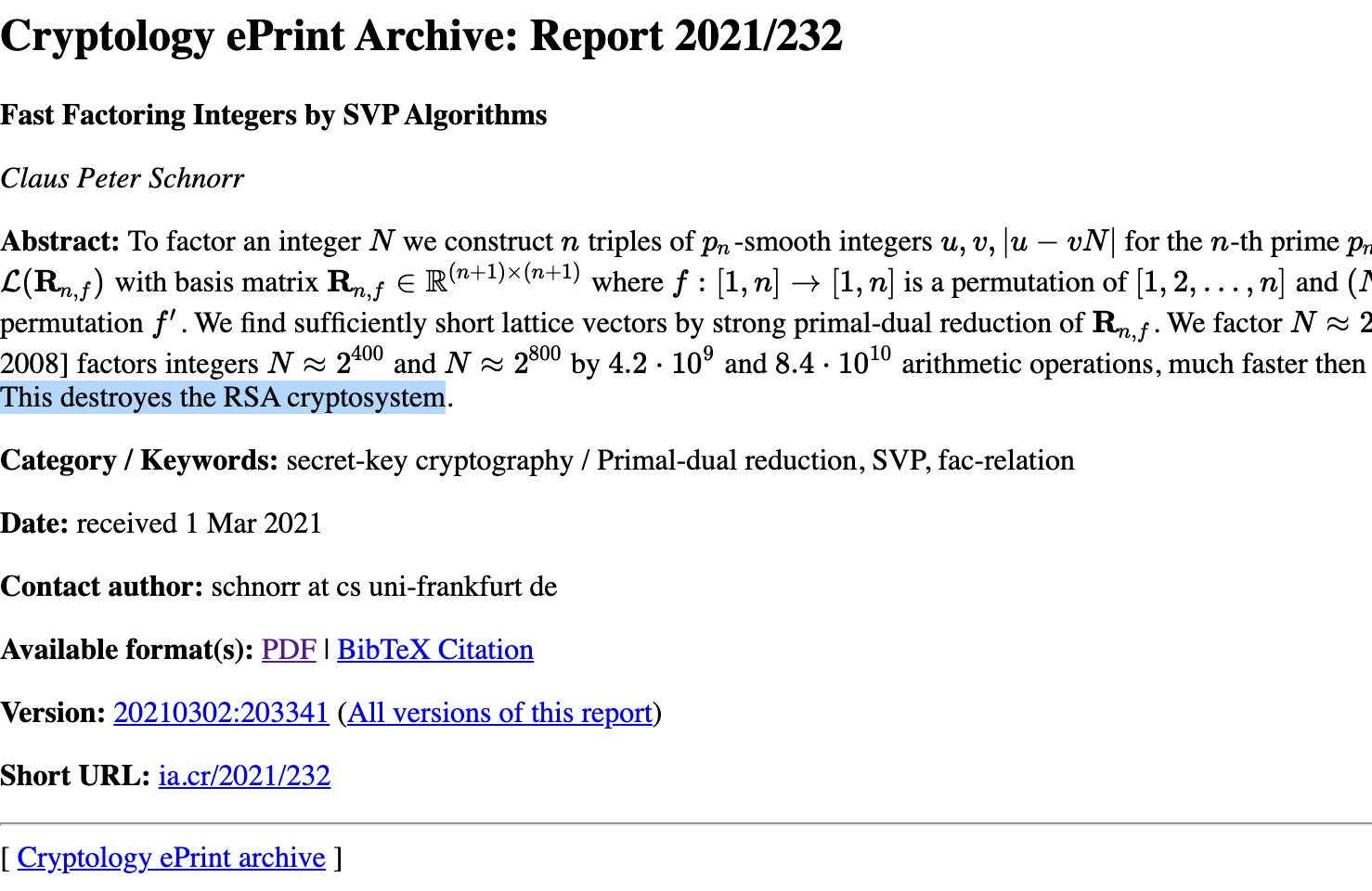 What does this really mean? The paper is honestly quite dense to read and there's no conclusion in there.
UPDATE: Several people have pointed out that the "This destroyes the RSA cryptosystem" is not present in the paper itself, that is until the paper was updated to include the sentence without the typo.
UPDATE: There was some discussion about a potential fake, but several people in the industry are confirming that this is from Schnorr himself: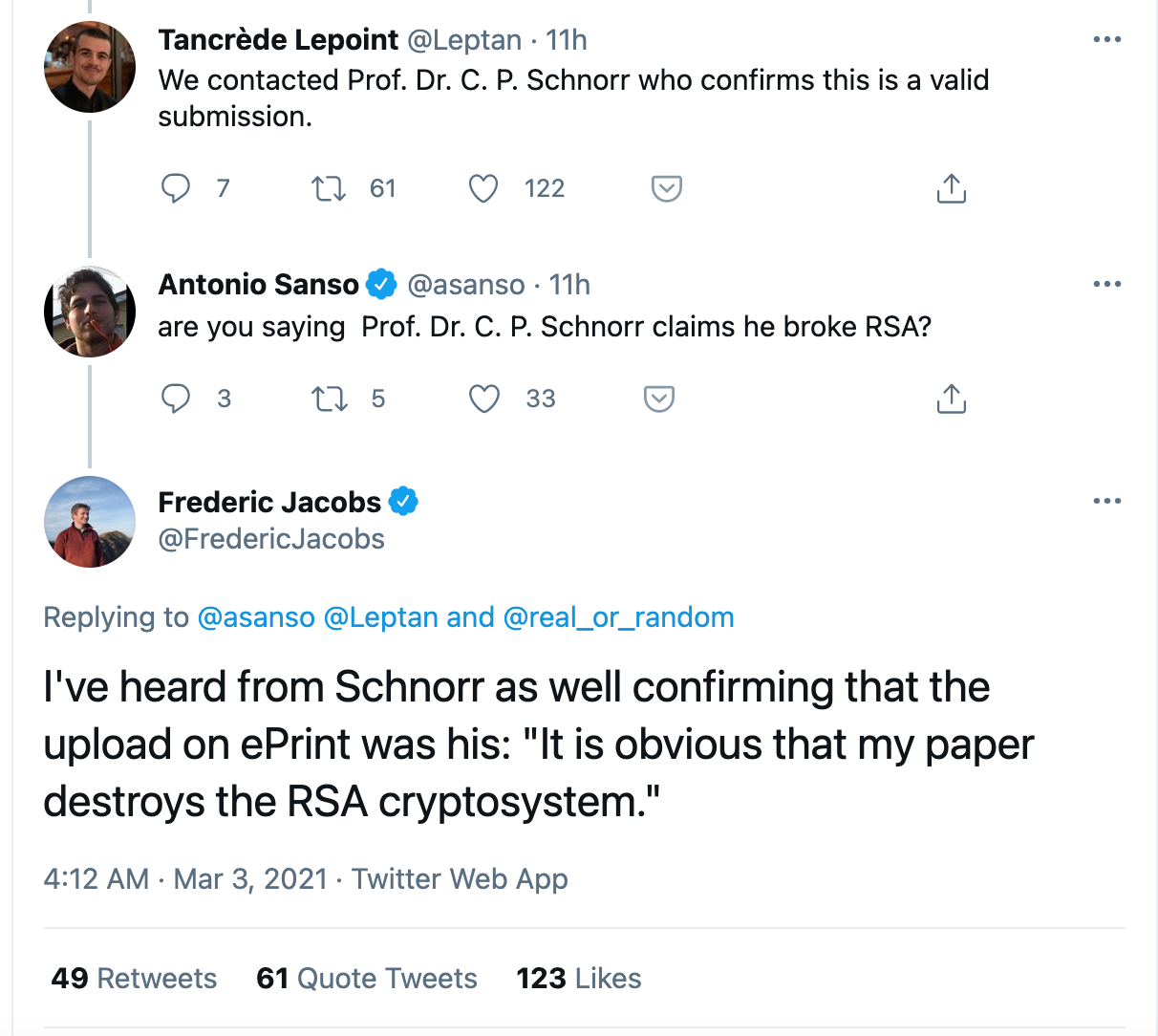 UPDATE: Sweis is calling for a proof of concept:
According to the claims in Schnorr's paper, it should be practical to set significant new factoring records. There is a convenient 862-bit RSA challenge that has not been factored yet. Posting its factors, as done for the CADO-NFS team's records, would lend credence to Schnorr's paper and encourage more review of the methodology.
UPDATE: Léo Ducas has been trying to implement the claim, without success.
UPDATE: Geoffroy Couteau thinks the claim is wrong:
several top experts on SVP and CVP algorithms have looked at the paper and concluded that it is incorrect (I cannot provide names, since it was in the context of anonymous reviews).
UPDATE: Daniel Shiu pointed out an error in the paper
UPDATE: Pedro Fortuny Ayuso is very skeptical of the claim. Will he end up eating his shirt?
Schnorr is 78 years old. I am not gerontophobic (being 50 I am approaching that age) but: Atiyah claimed the Riemann Hypothesis, Hironaka has claimed full resolution of singularities in any characteristic... And I am speaking of Fields medalists. So: you do really need peer-review for strong arguments.